Group Reformer Pilates Perth
About Group Reformer Pilates Perth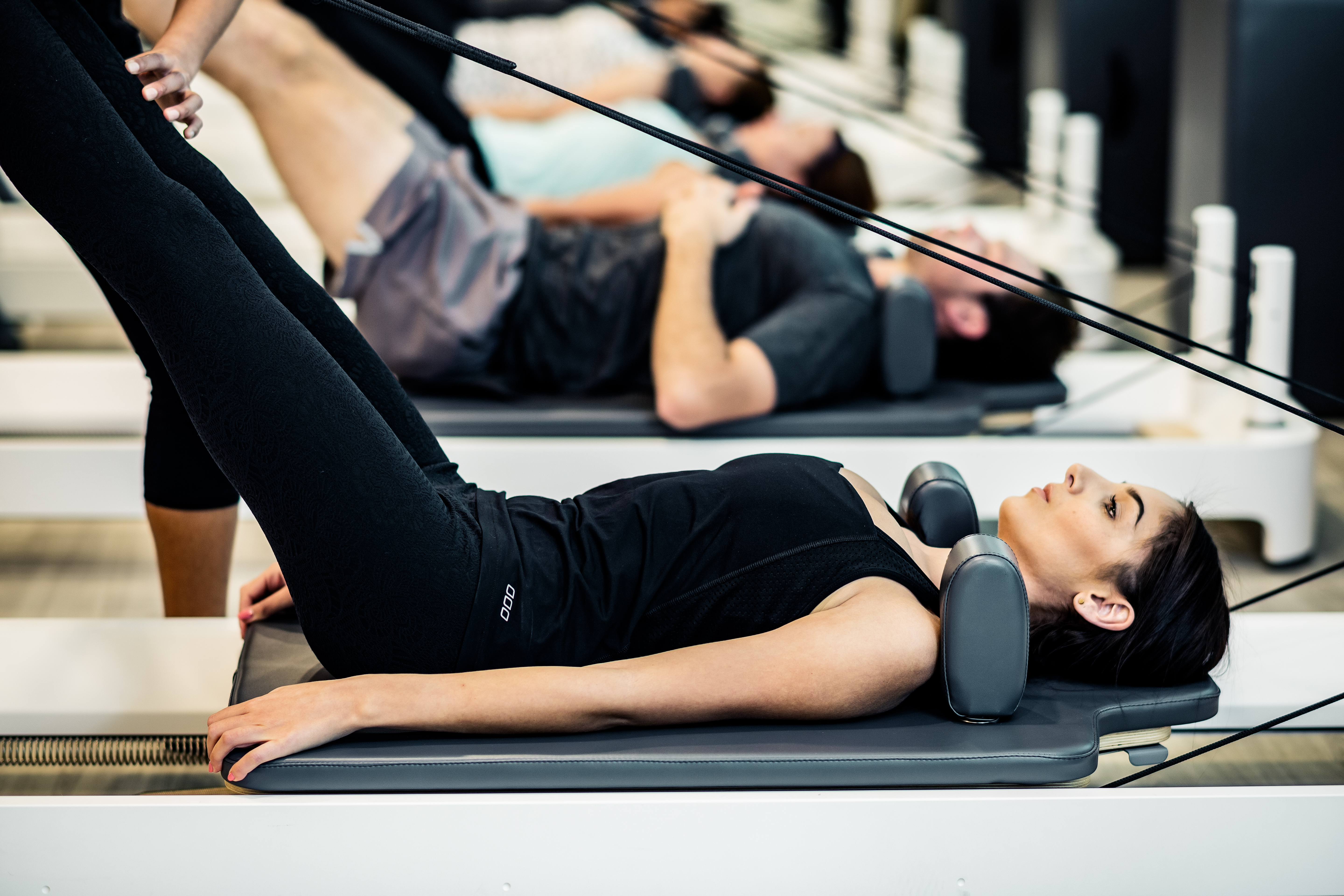 Reformer Pilates aims to balance the use of the large powerful muscles with the deep, small core muscles. Pilates benefits come from engaging the deep core muscles to help stablise the body, raising awareness of body position and deep breathing techniques to correct body alignment problems. Exercises are designed to stretch tight muscles, increase joint range of motion and develop strength in the postural muscles of the body including the mid back, lower back, inner abdominal and pelvic floor muscles.
Bodysmart Pilates classes are run by qualified and experienced Physiotherapists, providing a safe environment for exercising and strengthening.
Key features of Reformer Pilates classes at Bodysmart:
Challenging whole body workout to improve overall tone, balance, coordination and more
Uses spring resistance to activate muscles you never thought you had
Group Reformer Pilates sessions are run by experienced Pilates trained

Physiotherapists
Most suited to those that are pain-free and want to improve strength,

flexibility and fitness
Safe and effective exercise adjusted to your level by our highly trained

Physio instructors
Receive plenty of attention – max 10 clients in a session
Health Fund Rebates may apply for eligible clients
New to Bodysmart?
Attend a one-to-one Pilates Assessment with an experienced Pilates Physio then try all of our group exercise sessions for two weeks - FREE!
A Pilates Physio will run through a specialised body assessment to ensure Group Reformer Pilates is right for you. Your physio will also orientate you to our state of the art Group Reformer Pilates equipment and will run through the basics to ensure you get the most out of your sessions. This session can be adjusted for those with no or a high level of Reformer Pilates experience.
When you attend your one to one assessment / orientation session we will set you up with a 2 week pass to try all of our Group exercise sessions (Group Reformer Pilates, Mat Pilates and Functional Training) FOR FREE!
To see our current class timetable click here.


To book in for your initial introductory assessment click here.
Private Health Insurance Rebates for Physiotherapy Pilates
As Clinical Physiotherapy Pilates classes are run by qualified Physiotherapists, you may be able to claim a private health insurance rebate under your Physiotherapy Cover (Initial 1:1 - code 500, Group class - code 561). To find out more about this please contact your Private Health Insurance company.