About Physiotherapy Clinical Pilates Perth

Physiotherapy Clinical Pilates exercises are designed to stretch tight muscles, increase joint range of motion and develop strength in the postural muscles of the body including the mid back, lower back, inner abdominal and pelvic floor muscles.
Bodysmart Pilates classes are run by qualified and experienced Physiotherapists, providing a safe environment for exercising and strengthening. Our Physiotherapists will tailor rehabilitation and strengthening exercises to best suit your needs.
Call us on (08) 9481 8708 for more information or enrolment details.
Benefits of Clinical Pilates
Pilates aims to balance the use of the large powerful muscles with the deep, small core muscles. Pilates benefits come from engaging the deep core muscles to help stablise the body, raising awareness of body position and deep breathing techniques to correct body alignment problems.
Some general benefits of Physiotherapist Clinical Pilates include:
Decreased pain

Improved posture and flexibility

Correction of poor mechanics that underlie injuries

Firmer and flatter stomach muscles

Improved core stabilisation and strength

Better control of breathing

Decreased likelihood of injury / reinjury

Improved overall body tone

Improved balance and co-ordination

Clinical Pilates is a safe injury management strategy
Who is Clinical Pilates suitable for?
Clinical Pilates can be adapted to suit individual needs through varying the speed, intensity, resistance and range, so can benefit people of all ages and levels of fitness.
Pilates can assist with the following issues:
As strengthening the core muscles is so important to the stability of the body, Pilates is an excellent exercise which can be used for general health and wellbeing. For this reason, Pilates is now becoming a favoured strengthening exercise amongst athletes and performers to enhance sports performance.

Clinical Reformer Pilates sessions i
n Perth
Bodysmart is now offering Physiotherapy Reformer Pilates in

semi-private sessions

of 1:3 and individual 1:1 sessions. Clinical

Reformer Pilates conditions your whole body. It focuses on improving posture, core stability, balance, flexibility, mobility and strength through the introduction of the Pilates Reformer, Trapeze / Cadillac Reformer, Spine Corrector and Wunda Chair equipment.
All Reformer Pilates sessions are individually customised to help you achieve your goals faster.
Read more about Clinical Reformer Pilates, or contact our clinic on (08) 9481 8708.
Clinical Mat Pilates classes i
n Perth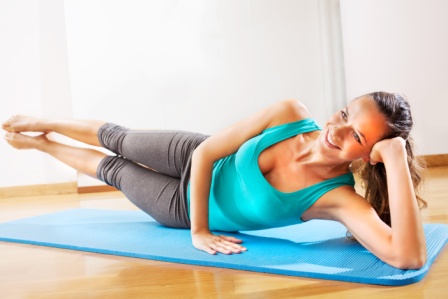 Bodysmart currently runs Physiotherapy Mat Pilates in groups of 1:10 and individual 1:1 Pilates Sessions. Our Clinical Mat Pilates Courses are limited to groups of 10 people to ensure that you receive the attention you require.
Bodysmart currently runs General, Advanced and Pregnancy Pilates Classes.

Read more about Clinical Mat Pilates, or contact our clinic on (08) 9481 8708.
Private Health Insurance Rebates for Physiotherapy Pilates
As Clinical Physiotherapy Pilates classes are run by qualified Physiotherapists, you may be able to claim a private health insurance rebate under your Physiotherapy Cover (Initial 1:1 - code 500, Review 1:1 - code 505, Extended 1:1 - code 506, Group Consult - code 560). To find out more about this please contact your Private Health Insurance company.
Pilates Timetable



T

ime

Monday

Tuesday

Wednesday

Thursday

Friday

7:00
Reformer 1:3
Reformer 1:3

Reformer 1:3

7:40


Reformer 1:3
11:50
Advanced Mat Pilates
Reformer 1:5
12:00




Advanced Mat Pilates

Advanced Mat Pilates

12:40

Reformer 1:3

Reformer 1:3

12:40

Reformer 1:3

Reformer 1:3



12:45
Pregnancy Mat Pilates
13:00




Reformer 1:3



Reformer 1:3
13:20

Reformer 1:3



13:30
Reformer 1:5
13:40
Reformer 1:3
16:40

Reformer 1:3

Reformer 1:3

Reformer 1:3
17:15
General Mat Pilates
17:20

Reformer 1:3

Reformer 1:3
18:00
Reformer 1:3
Reformer 1:3
Please contact Bodysmart reception reception@bodysmart.com.au for upcoming course commencement dates and availability.