Corporate Massage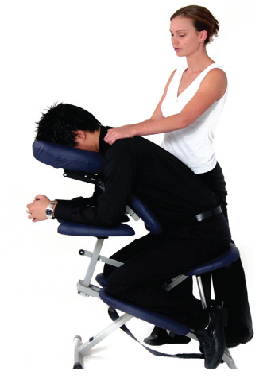 Our proactive mobile corporate massage service provides an effective method to reduce the negative effects of stress and muscular tension and will contribute to a happier, more cohesive workforce.

Massage at your workplace can be provided on an ongoing basis, or intermittently to reward staff when organisational goals are met.

Corporate Massage, Experience the Bodysmart Difference:
Minimal administration required by the workplace

Online Booking System – reducing administration requirements from your workplace

Private rebates available

Therapists adapt to virtually any work environment and location

All therapists are fully insured

All promotional materials are provided

All equipment is of superior quality to enhance comfort, relaxation and stress relief

Flexible payment schedules allow payment by the employee, employer or a subsidised arrangement
Please contact admin@bodysmart.com.au for further information and bookings.