Group Reformer Perth
Group Reformer Perth

Pilates Perth CBD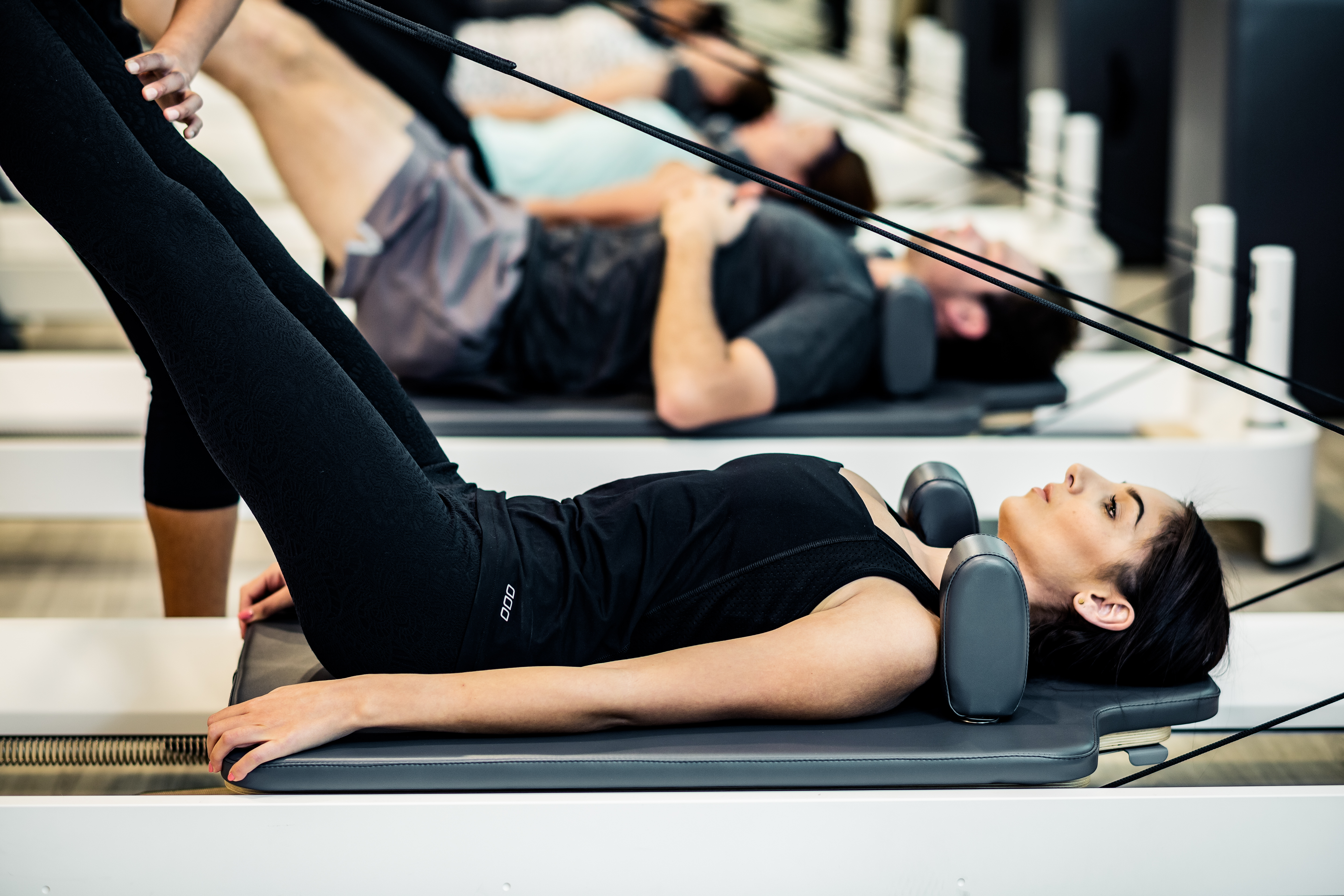 Physio Exercise - Reformer exercise sessions use spring resistance to strengthen abdominals, legs and shoulders, improve movement control, alignment, stretch tight muscles, increase joint range of motion and develop strength in the postural muscles of the body including the mid back, lower back, inner abdominal and pelvic floor muscles. Pilates Perth CBD
Bodysmart Reformer inspired classes are run by qualified and experienced Physiotherapists, providing a safe environment for exercising and strengthening.
Pilates Perth CBD Pilates Perth CBD Pilates Perth CBD
Key features of Reformer sessions at Bodysmart:
Challenging whole body exercise to improve strength, flexibility and movement control
Uses spring resistance to activate muscles
Group Reformer sessions are run by experienced

Physiotherapists
Safe and effective exercise adjusted to each participant

former

Pilates Perth CB

DReformer

Pilates Perth CBD
New to Bodysmart?
Attend a one-to-one Pilates Assessment with an experienced Physio then get 2 x FREE group exercise trial sessions
A Physiotherapist will run through a specialised body assessment to ensure Group Reformer is right for you. Your physio will also orientate you to the equipment. Physio exercise - Reformer sessions can be adjusted for those with no reformer exercise experience. Reformer Pilates Perth CBD Reformer Pilates Perth CBD
rmer Pilates Perth CBD
To see our current class timetable click here.


To book in for your initial Physio Exercise Appraisal click here.