Private Health Insurance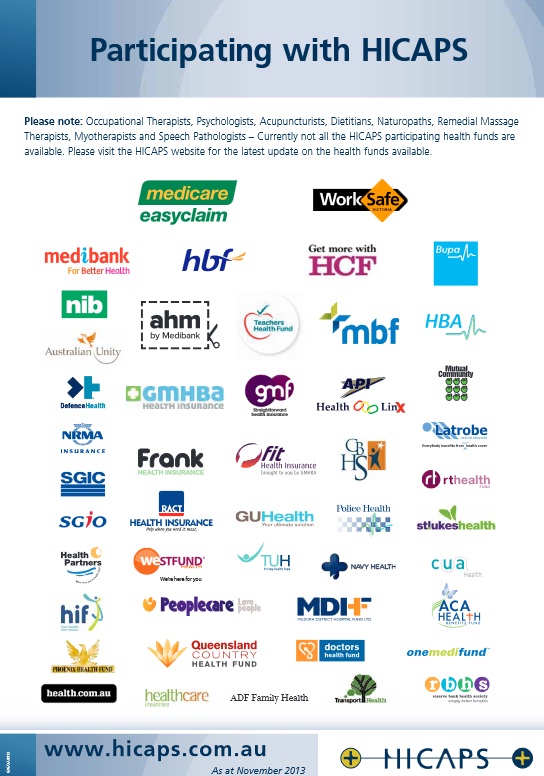 Bodysmart Health Centre is registered with all major private health funds in Western Australia.
All services provided by Physiotherapy, Chiropractic, Occupational Therapy health professionals at Bodysmart Health Centre are eligible for rebate under your private health ancillary/extras cover.
The amount of rebate and types of services covered vary between insurers and policies. It is recommended that you check your individual health fund and policy type.
To make payment easier, our clinics also offer HICAPS. This allows you to instantly claim your rebate from most private health insurers, leaving you only the gap to pay when you attend for treatment.
To book your appointment with a Bodysmart Physiotherapist or Chiropractor in Perth city contact Bodysmart on (08) 9481 8708 or book online