Ergonomic Assessments Perth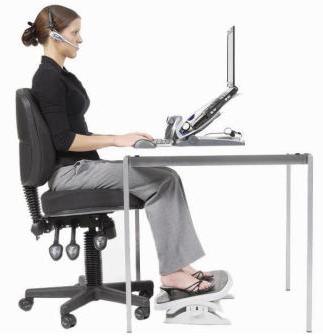 Established in 2005, Bodysmart has been the leading provider of ergonomic assessments Perth for corporations that include Inpex, Rio Tinto, Woodside Energy, Bechtel and many Government Departments. Our ergonomic consultants are highly experienced, qualified physiotherapists and our philosophy extends much further than treating aches and pains.

What does an Ergonomic Assessment Perth involve?
A workstation assessment focuses on computer and desk ergonomics, identifying ergonomic hazards and making adjustments. An Ergonomic Assessment is traditionally conducted within the company's work environment. A Bodysmart ergonomic consultant will travel to the workplace to conduct the assessment.
An Ergonomic assessment will involve:
Risk identification - considering symptoms, tasks and hazards

Ergonomic Assessment of work posture and equipment

Ergonomic Office Adjustment

Office Ergonomics Action Plan

Ergonomic Training and Ergonomic Resources including postural training, stretching education and handouts

Ergonomic Equipment Supply

Optional follow-up re-assessments - for symptomatic people or to adjust new equipment (especially chairs)
How To Book an Ergonomic Assessment:
Bodysmart services both individuals and companies. Contact our Corporate Administration Team on admin@bodysmart.com.au or (08) 9481 8708 for information and bookings.
For further information please select the links below: